SAGSE Victoria Committee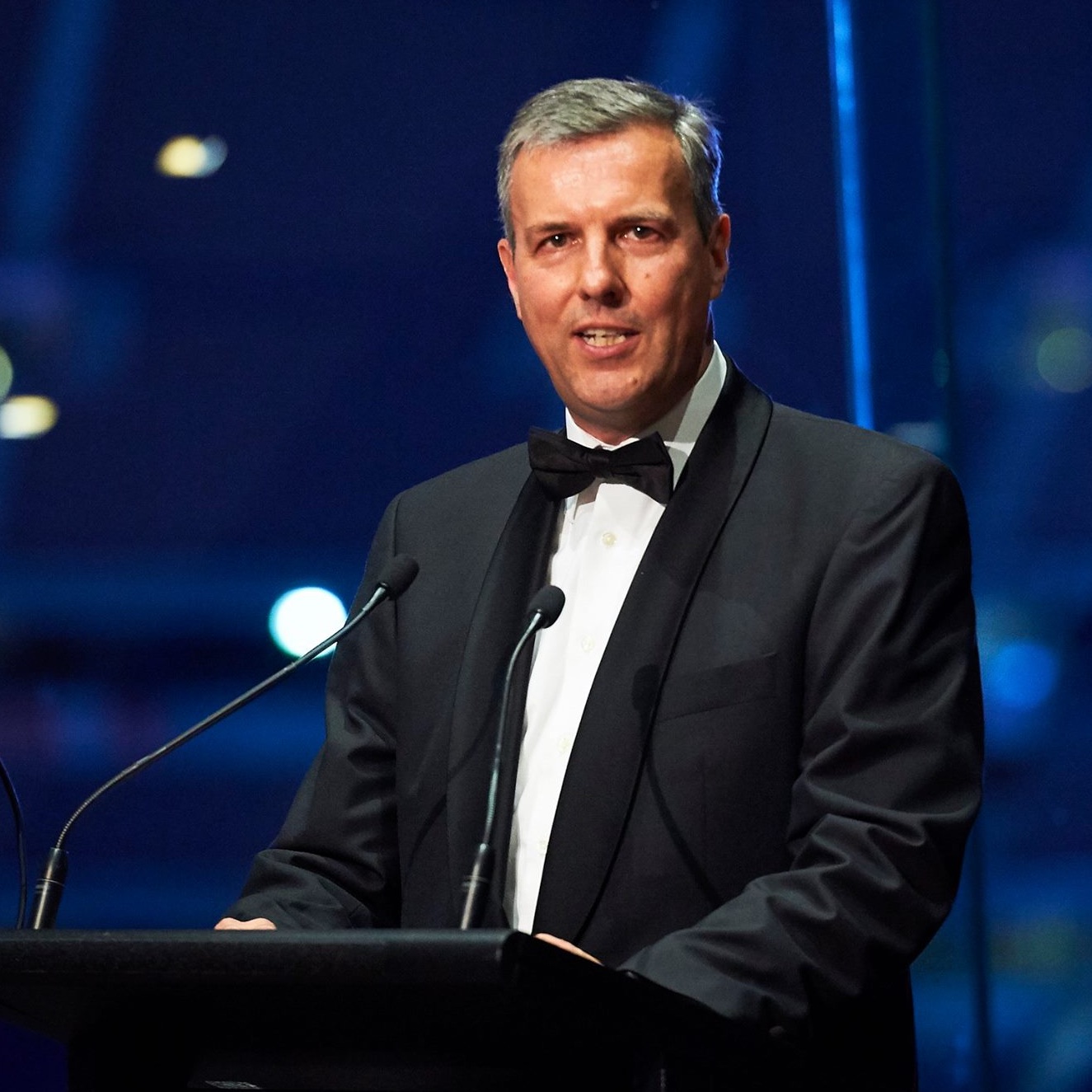 Dr Martin Schlegel
President
Having lived, worked and integrated his immediate family in multiple countries on different continents throughout his career, Martin understands and values the opportunities that come from being part in a foreign exchange program. He has been a supporting family member of SAGSE for more than 10 years and joined the committee before being given the honour and responsibility to guide the organisation through its next chapter.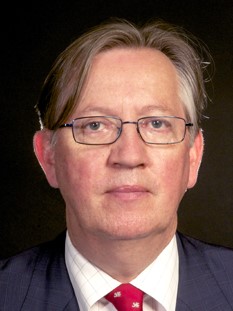 Michael Pearce SC
Vice President
Michael Pearce SC is the Honorary Consul-General for Germany in Melbourne. He is a practising barrister and was appointed Senior Counsel in 2005. He holds bachelor degrees from the University of Melbourne in law (with honours) and arts (major in political science). He holds a master's degree in international law from the Australian National University. He was an exchange student in Germany and worked and studied at Hamburg University. He also worked in the Frankfurt office of the Victorian Government representative in Germany. He was a foreign associate at a law firm in Washington, DC, and New York. He was editor of the Victorian Reports and is a former president of Liberty Victoria. He is currently a director of The Deloitte Foundation Ltd, a Vice-President of Scholarships for Australian German Student Exchange Inc (SAGSE) and was a Sessional Ombudsman with the Financial Ombudsman Service in 2013 and 2014.
Evelyn Voshege
Vice President + Chair of Selection Committee
Evelyn Voshege is currently the Chair of the SAGSE Scholarship Selection Committee.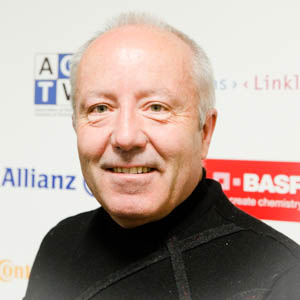 Brad Glynne
Host Families + Governance

Brad's professional background is in banking, finance and law, having worked in Australia and Switzerland. He now runs his own business bgphotoimagery.com advising companies and sole traders on branding and differentiation marketing strategies through imagery. To implement these strategies he also undertakes the photography and website design. Brad participated in the exchange in 1976 – 77.




Dirk Janssen
Sponsor Liaison
Dirk grew up bilingually in Australia, and works for a German company so has had plenty of opportunities to see the benefit of linguistic and cultural diversity. SAGSE is a wonderful way for corporates to support the development of high calibre young adults, perhaps with a view to future recruitment! The challenge and benefits of the Exchange for students is obvious in the feedback received, and in the continued involvement of returned students. Dirk finds it rewarding to be part of a competent volunteer organisation that is making a difference.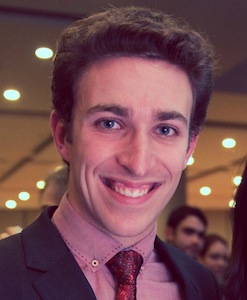 Dr Edward (Eddie) Cliff
General + 50th Anniversary Subcommittee
Eddie is a medical intern with wide-ranging passions from health policy to music and of course all things German. Eddie completed his exchange to Wilhelmshaven, Niedersachsen, in 2009, and returned in 2013 as the exchange Group Leader, travelling around to supervise and look after the 31 Australian and New Zealand exchange students. Eddie was on the GASS committee for 4 years, including 2 years as its Vice-President.
Timothy Kay
Travel Coordinator
Tim enjoys success in both academic and active pursuits of life, as both a high level hockey player and student at the University of Melbourne. He studies physics and mathematics and has been a committee member of either GASS or SAGSE since his exchange in 2013/14. He was also the SAGSE Group Leader for 2017/18 exchange group.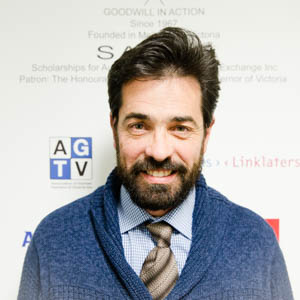 Warren Pratt
Secretary
My first time outside Australia. A birthday, Christmas and New Year overseas. My first snow. First time I even saw, let alone stayed in a castle. A slightly crazy but wonderful host family. A Tramper-Monatsticket. The Berlin Wall. Group Leader Janice with her beret…... Some of my lasting memories of the winter of '86 – '87. Following my SAGSE Exchange I returned to Australia inspired to study German and became a German teacher, returning as often as I could to spend lots more time in that beautiful country which became my second Heimat. Now, in my day job as a German teacher and my voluntary position with SAGSE, I aim to give as many other young Aussies as possible an opportunity similar to the one I was fortunate enough to have 30 years ago.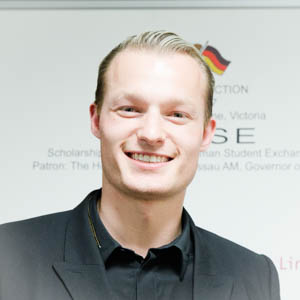 Dr Stewart Morrison
Marketing + Database + Membership
Dr Stewart Morrison is a SAGSE Alumni from 2002/2003, being the lucky recipient of the Allianz Scholarship. Stewart went on to study medicine at Monash University and completed his final year elective placement at Charite University Hospital, Berlin, Germany. He is currently an orthopaedic surgery trainee. Stewart holds positions on the board of directors of the Victorian Doctor's Health Program, the executive of the Royal Australasian College of Surgeons Trainee Association, and has previously worked for the federal government eHeath initiative, NEHTA. He enjoys architectural photography and travel and is passionate about SAGSE's role in building the international relationships so critical in this modern world.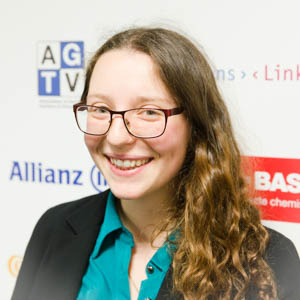 Maria (Masha) Roitman
General + 50th Anniversary Subcommittee
Masha is a General Committee Member and was the SAGSE Annual Gala Presentation Dinner (neé Banquet) Coordinator. She loves travelling, science, the performing arts and speaking different languages. She was both a Stipi and a Group Leader in Germany, but happened to meet her German Freund only when she was living in Spain. As a result, she now speaks German on a daily basis (mostly because German humour is better communicated in its native tongue) and advocates keeping up the learning of foreign languages.

Connie Janssen
Events

Connie Janssen is the SAGSE Events Coordinator and is keen for all involved with SAGSE to be welcomed and valued. Connie's parents emigrated from Germany and her first experience of SAGSE was at secondary college, as a close friend won a SAGSE scholarship and had a life-changing exchange experience in Germany. Connie studied German and Linguistics in Australia and Germany and has taught and tutored German in Melbourne at primary and secondary school levels. She has also researched and published in,and practised, raising children bilingually. Connie appreciates the benefits of being bilingual and bicultural and is delighted to enable more Australian secondary students to have such enrichment through SAGSE and GASS.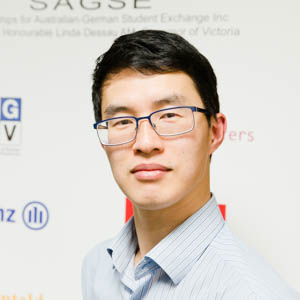 Jensen Lai
Treasurer

Jensen Lai completed the exchange in the Summer (European Winter) of 2003/04. Upon his return he took on several positions in GASS including President in 2008. After graduating from Monash University with a double degree of Bachelor of Laws and Bachelor of Engineering, he moved onto the SAGSE Committee and has held the role of Treasurer since. Jensen now works in the Electricity industry and is also a Taekwondo Instructor. He organises Taekwondo competitions at Club, State and National level, employing the skills developed during his time with GASS and SAGSE. One of the main lessons he learnt during his exchange was how to cook on a stove as his host family did not have a microwave.


Dimity Paul
School Liaison
Dimity Paul is a Stakeholder Engagement Manager who loves the world of policy, politics and all things German. She travelled to Germany with the SAGSE exchange in 2003-2004 and fell in love with the language, culture, food and her host family who she still keeps in contact with today. Dimity studied a Bachelor of Arts in History and German at the University of Melbourne and a Master of Communication at RMIT University. Her career thus far has included roles a political chief-of-staff and policy adviser and stints in not-for-profits, the legal sector and small business. She makes up for the lack of German influence in her day job by volunteering with SAGSE where she engages with schools and teachers. Dimity is passionate about foreign languages being taught in Victorian schools with German being an obvious bias.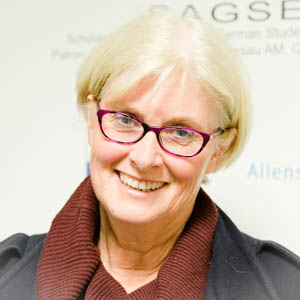 Celia Sutterby
General
Celia is a previous recipient of a SAGSE Scholarship. She is now Head of Languages at Carey Baptist Grammar School.
Dr Heather Benbow
General + Newsletter
Dr Heather Benbow is currently a Senior Lecturer in German Studies and Convenor of European Studies at the University of Melbourne.
Jack Maclean
Jack Maclean is currently the President of the German Australian Students' Society (GASS). A recipient of the SAGSE scholarship in 2013, Jack is an exceptional German speaker and has studied German alongside his Psychology degree at Monash University. Jack's journey through SAGSE and GASS is still continuing, Having been announced the Group Leader for the 2018-19 exchange group at our most recent Gala Dinner.